Bottom Line
Bottom Line is Vixen VR may not be the biggest, but where they lack in numbers they make up for in great VR content. The scenes here are absolutely fantastic with a realistic feal and gorgeous models who you'll love virtually fucking. There's no question that this is one of the best virtual porn sites out there!
 Positives
Unique payment plan, 360 degree 3D Video, Not Expensive
 Negatives
Few Models, Collection is currently small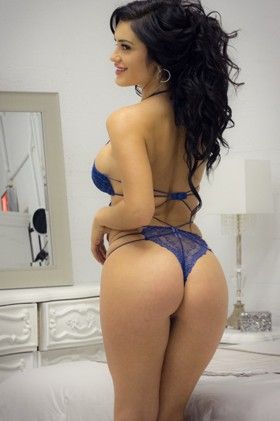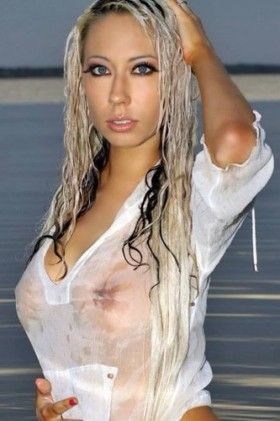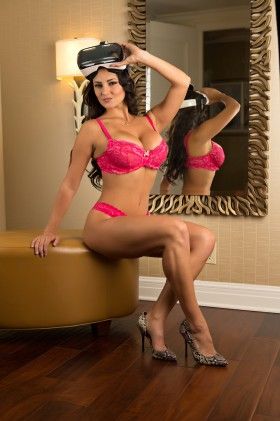 More details about

Vixen VR
---
Vixen VR
is another virtual reality porn site offering up a currently small collection of videos covering a range of different softcore themes. The site functions quite differently than on other VR sites and utilizes a credits system for payment. The video cost seems to depend both on the duration of the video, as well as what sort of content it contains. If you're interested in the girlfriend experience sort of video, or like the idea of something different than just straight up hardcore fucking, then this might be a site that you'll want to explore more about!
Small collection and inconsistent updates.
As far as numbers go, this is still a pretty small collection. At writing it appeared that members enjoyed access to around 17 videos. While this is pretty common with new VR sites, we were a bit surprised by the lack of a strict update schedule. Usually sites try to push updates at least once a week, if not more, to quickly boost their numbers and entice new members to their site. That's definitely not the case here, with new videos sometimes not being added for a month at a time.
As we noted up above, this site is primarily about softcore scenes featuring girlfriend themes. You'll usually watch the woman shower or bathe, sometimes she masturbates, or in other scenes the girl is getting ready for a night on the town. I don't know about you, but I don't know how far they're going to get without offering a little bit more in the way of hardcore sex scenes in addition to these more niche videos. Sure, it's great to watch a gorgeous woman bathe herself, her tits glistening with soapy water, but then, well, most of us want to fuck her!
From the tech perspective, it appears that the vast majority of videos are shot in 360 2D video and binaural sound. There are some 180 3D videos shot at 60fps. Not a lot of info is otherwise given on individual video specs. Videos work for most popular devices and the videos themselves look good in full HD resolution.
Other user features include additional games available for purchase. These include one where you get to explore one of the model's room while she gets dressed, and another takes place in a strip club where you can get lap dances from the girls. There's also a user blog that updates with some regularity.
When it comes to navigation features, and you probably already guessed this, there isn't really much of anything at all. There's no search, no model index, and no tags. That's not surprising, but should the site get bigger, they're definitely things that the folks behind it should want to consider.
By and large, though the girls are definitely hot, the site really seems to lack the excitement that other VR porn sites have. I mean, I'm sure there are some people who like the idea of watching a girl get dressed and put on her make up, but most of us watch porn because we want to see dick in pussy sex. That's doubly the case with VR porn where the idea is that you are simulating you fucking the model. There's none of that here, and though this does cater to a specific niche, we're a bit hesitant to recommend it to just anyone.
Niche girlfriend VR content, but that's about it.
As we said before, Vixen VR doesn't offer much in the way of anything more than girlfriend softcore scenes. If that's your cup of tea then by all means be my guess and head right on over. For everyone else you're definitely going to want to give this site a lot of exploration and consideration before joining up!