Bottom Line
Bottom Line is VR Bangersoffers a cast of super hot pornstars in great scenes that definitely make this one of the top paid vr porn sites on the web.
We'd like them to update more often, but hopefully with time they will because these scenes are scorching and you don't want to skip it!
 Positives
Free Goggles with membership
Can download everything
Pornstars!
 Negatives
Limited numbers of 180 3D Video
Update Schedule (or lack thereof)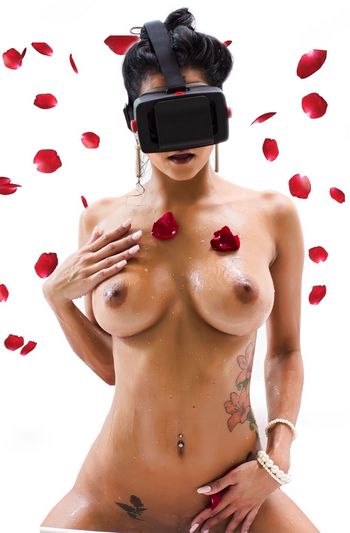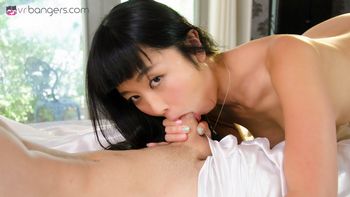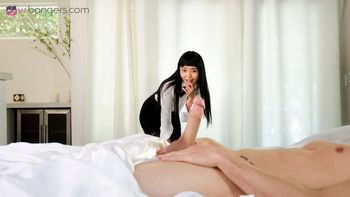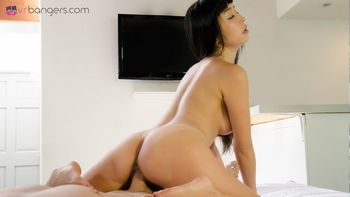 More details about

VR Bangers
---
If you're a fan of
high budget studio porn
and have just taken your first forays into the world of VR, then you're probably going to enjoy a trip over to
VR Bangers
.
This is a paid site that deliver when it comes to high quality content featuring big name pornstars. With faces like Dillion Harper and Nadia Jay, it's no wonder that so many porn fans are heading over this way to see what's being released.
If you like hardcore porn and love the idea of watching it in ultra realistic virtual reality, then this might be just what you're looking for.
So we'll pause at this point to give a little info about VR to those of you who may be shaking your heads wondering what the fuck is he talking about?
Whats it all about
So you know, VR is a new technology that allows users, wearing a special virtual reality headset, to experience porn in a brand new way.
You'll be able to look around 'the room' and choose what part of the woman you're fucking to look at. Just be sure you look at her eyes, women hate it when you don't look at their eyes!
There are quite a few different headsets available from a cheap cardboard device that you attach to your smartphone, all the way to more expensive models by Samsung and Oculus.
If you're in need of one, and you like the content here, there are a number of membership packages that include exactly that. Okay, enough of that, now let's get down to business!
Tech specs look good, but they need to continue to improve!
Let's start with the technology aspect. Well, frankly, we were a little disappointed in this regard as the vast majority of the videos are only available in 360 degree 2D. Yeah, you can look around, but it's just not as real. It does seem like they're making a push to release their newer content in 180 degree 3D and 60fps, and that's a great step.
That's definitely where the money is, and what users expect, so hopefully they'll continue to do so for the foreseeable future! Speaking of updates, new content comes on a somewhat irregular basis. Some months you'll find a few new videos, other months just one.
Yes, VR is new, and yes, everyone is just kind of getting their grips on how to operate a site focused on it. We think it'll get better!
For more great VR porn sites we recommend you to take a look at our top runner Hologirls VR.
As far as video quality goes…
…these are some slick looking scenes, with the best clocking in at 3840 x 1920 full HD. All the content is available for both streaming and download, just be aware that those bigger files may take awhile to get a hold. Compatibility isn't an issue, and you'll find most VR headsets supported. Currently users enjoy over 20 videos on this pay site, with updates happening, though not on a strict schedule.
The scenes themselves are a lot of fun. Compared with a lot of VR porn that's out now, these videos actually have something of a plot to them. Maybe you're a patient and Dillion Harper is your naughty nurse, for example.
The shooting is done very well and you'll find tons of full on hardcore sex and blowjob scenes that will really make it feel like you're the one enjoying the skills of these sexy ladies!
As far as getting around the site, we didn't find any issues when we visited. Users are able to switch between VR and non VR versions of the videos, so in the event you can't watch VR, you can still enjoy the site's content.
You won't find a search feature yet, though to be honest, with how few videos there are on the site, that's not much of an issue at the moment.
Off to a good start and looking promising!
We were definitely impressed by the famous pornstars who appear in the site's videos. If you enjoy pornstars and hardcore sex scenes, and are looking for a good VR pay site to enjoy both on, then this might very well be exactly what you've been looking for.
With memberships being offered for great prices, and the promise that updates will continue to come, VR Bangers is definitely a site worth considering!