Bottom Line
Bottom Line is Reality Lovers is definitely one of the best vr porn sites in the new world of VR porn. With scenes getting added each week and models that are hot and ready to show of their fuck skills, the only thing we wish there was more of was more of a story to each video!
 Positives
Excellent Hight Res Video, Weekly Updates, Works with all devices
 Negatives
Plots lack story, Oldest content not available in highest quality setting, Small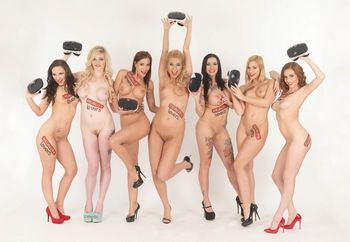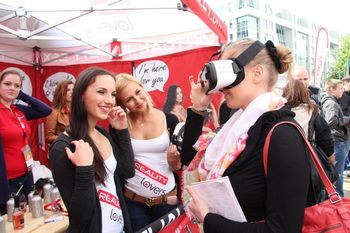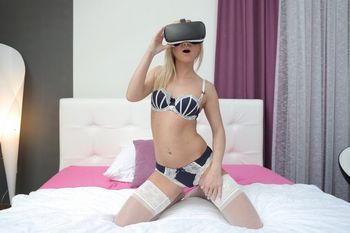 More details about

Reality Lovers
---
Are you into the new and exciting world of VR porn? If so, you're probably exploring your options for what's out there.
Reality Lovers
is another new site, which while small, definitely has some appeal in the great scenes they produce, and the focus they put into high quality video. If you're new to the VR scene, then I'd probably point you towards our review of BoDoink VR, which has a short synopsis of what's out there in terms of hardware, and what exactly is going on with VR porn.
A small, but growing collection!
When it comes to amounts of content, no VR porn site is really massive at the moment. That said, these guys definitely are on the smaller end of the spectrum. At writing, members enjoyed around 20 videos. Their update schedule is currently at about one new scene a week, which isn't bad, but it also isn't going to catapult them to the forefront any time soon. Even considering that, they're still off to a good start and the videos themselves, well, let's get to that right now!
Simply put, the European babes in these videos are absolutely stunning. We were blown away by just how hot these ladies were, and not in the grimy industry pro sort of way. Instead they seem fresh and excited, and god damn are they gorgeous! The stories are a little sparse, though a lot of care has gone into making each scene seem as realistic as possible. You won't hear any talking, but the girls to moan and gasp as you pound them. In terms of action, you'll find masturbation, blowjobs, and a variety of sexual positions as well as the occasional threesome. For a newcomer to this sort of technology, we're definitely impressed, though a few more close up shots would be great too to really give that feeling of actually being in the scene yourself!
Quality is of course definitely very good. If you're using one of the better headsets, like the Oculus, then you'll be able to take advantage of the highest resolution video at 3840 x 1920 and 60fps. All the videos are shot in 180 degree 3D and all have binaural sound. In short, these clips are nothing short of astounding – it's crazy to think that this is just the start of where this technology will go! If you're using your smartphone as a goggle, then you'll also find a variety of other file sizes and formats to suit your capabilities.
As far as getting around the site, as you can imagine, it's pretty simple. That's what happens when there's not much content! You won't find a search, or any sort of real navigational features, but in time we imagine they'll add those as they become necessary. You probably already know that you'll be downloading these videos (only a couple of sites allow streaming of vr content) and we found that the scenes came pretty quickly. Nothing to write home about, but definitely not an issue.
These guys are off to a good start, we'll be curious to see how they progress!
Reality Lovers are definitely on the way to good things, and with time, hopefully we'll see that they've really come into their own in this new world of vr porn. The ladies are sexy and the action is hot, so they've got the most important part down! Also the technology and production is right on par so all in all we're hopefully for this site as it continues to grow! Definitely worth checking out!