Bottom Line
Bottom Line is WankzVR is easily one of the best sites on the web featuring porn 360 that will blow your mind and make you blow your load! The quality is superb and to top it off, their library is growing rapidly with two updates per week. This is definitely one worth checking out!
 Positives
Full 3D, Binaural Audio, Weekly Updates
 Negatives
No search, Still on the small side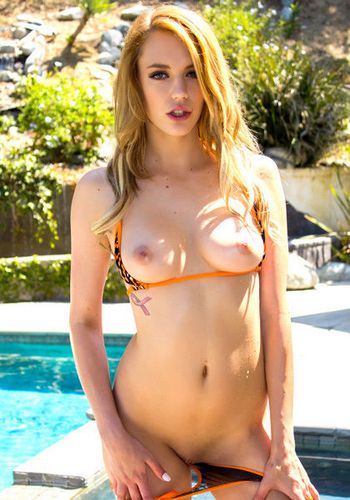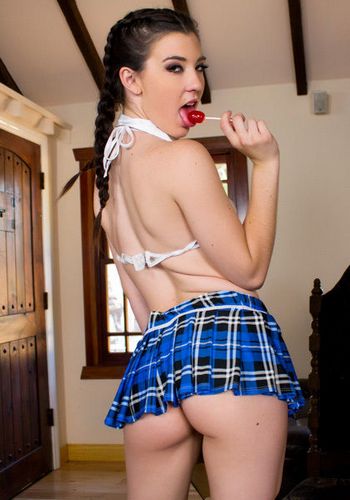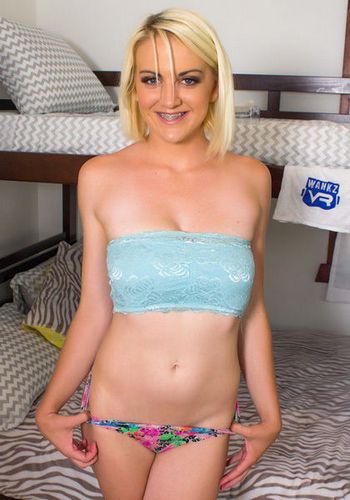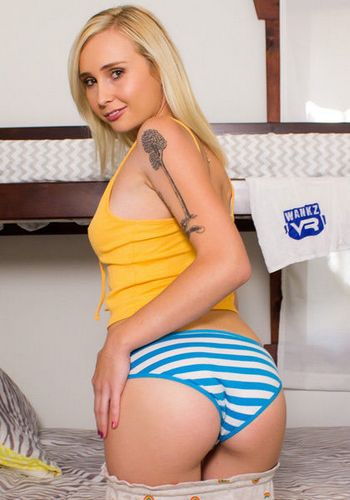 More details about

WankzVR
---
If you've already stepped onto the virtual reality porn bandwagon, then you probably know that there are quite a few sites popping up these days to cater to users of this new technology. Some are good, and of course, some are not so good. The fact of the matter is that with any new tech, there's going to be a learning curve and that's definitely the case here. Today we're checking out
Wankz VR
, which offers up a decently sized collection of hot models in various different sorts of VR scenes. Check out our review below to find out if this site might be for you!
When Wankz first stepped up to the plate, there were definitely some issues with image quality and production. For instance, some of the scenes had blurred edges when the user looked to either side, and some of the colors were pretty washed out. That said, they've definitely taken command of these issues and now things are looking pretty damn good! At writing, users enjoyed around 50 scenes, which in the world of VR porn, is a pretty substantial collection. They've been good about updating with two new scenes each week, so we expect that in not time flat they'll be one of the biggest VR porn sites on the web.
Network access, whoohoo!
Your membership here is cushioned with access to the entire Wankz Network of porn. No, it's not all VR, but it is more than fifty sites consisting of more than 2,400 scenes. That way, when you've exhausted your vr possibilities, you can always go back to the good old fashioned way of watching internet porn while you wait for new updates! Nope, I didn't expect anyone was going to complain about that!
One of our favorite aspects of the scenes on this site is the fact that they actually have stories that go along with them. The girls tease you, there's a scenario, and it actually seems like it's real whereas some vr sites just skip straight to the fucking as they're much too focused on the technology. As far as the girls here go, there are a lot of big names here including Riley Reid and Sydney Cole, as well as tons of new faces that are bound to make a name for themselves in no time flat! The point here is that a lot more is going into the scenes than just the 'hey, we've got vr porn' that so many sites out there seem to be doing. We suspect good things will continue to come out of this site and in time it'll really grow into something special!
As far as quality goes, you're not going to be disappointed. Videos are shot in 60 fps and utilize the common 180 degree 3D VR framework including binaural sound. What's this mean? Well, for starters it means that these scenes really seem as realistic as possible. With videos ranging up to 3200 x 1600 full HD , you can bet your blue balls that these are some freaking sharp scenes! Furthermore, you can do the usual thing with vr porn and download the scenes to your device, or, as is special here, you can access them directly online to stream them using your android device. The videos play great on all devices from cardboard setups to Oculus rift and everything in between!
When it comes to actually getting around the site, this is definitely one of the better options out there. They've got a model directory, in addition to the scene list and you can also click on keywords below each scene to find other videos with similar content. We'd like to see them add a search function as the site grows, and hopefully they'll do so in time! One great feature is the fact that they actually listen to the requests and comments of their members. Take part in the active forum discussions and let them know what you think!
One of the best options out there for VR porn today!
Sure, they had kind of a rocky start, but Wankz VR has shown that they really know what they're doing when it comes to offering up great hardcore VR scenes. It seems like they're doing everything right, and if you're a fan of the niche then we highly suggest you check out this growing site.