Bottom Line
Bottom Line is Holo girls VR offers one of the biggest collections of vr porn on the web featuring stunning pornstars in scenes that will blow your mind.
With ultra high quality video available on oculus, this is a great option for the dedicated VR porn fan who tnts to experience the best paid vr hardcore porn out there!
 Positives
Fetish Content
Regular Updates
Free Hardware
 Negatives
Low Bitratate (relatively speaking)
No model directory
No Nav Features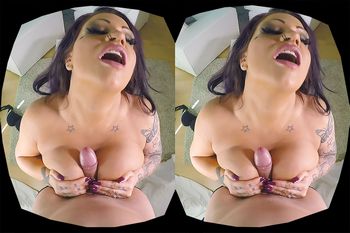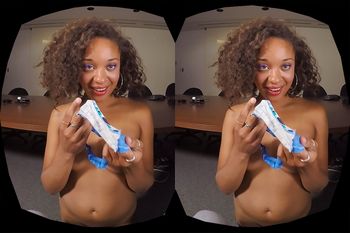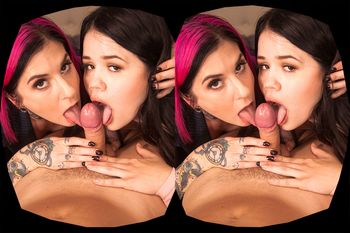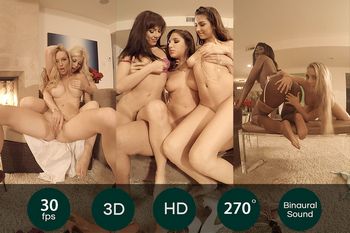 More details about

Hologirls VR
---
Alright, here we go! If you're a fan of VR porn and have taken hold of this technology like it's your life's mission, then you're probably always on the lookout for new VR porn pay sites to check out because frankly, a lot of these sites are fucking small!
With that we introduce you to Holo Girls VR. These guys offer up a relatively large selection of great scenes featuring hot American pornstars in great hardcore sex videos.
In addition to your basic POV sex and voyeur scenes, members here also enjoy a good amount of fetish content. More on that later. What this all boils down to is that this is definitely worth checking out if you're in the market for a great pay VR hardcore porn site.
It's big, and that's definitely what she said!
We mentioned that these guys offer a somewhat large selection of videos. You're probably wondering just how many we're talking about. Well, you'll be excited to learn that they currently offer somewhere in the neighborhood of over 75 scenes.
That may not sound like a ton to most porn fans, but to those in the VR scene, that's a fucking mother load! What's more, new content is being added three times a week meaning that by the time you read this review, there will already be many more videos ready and waiting for you!
The quality here is generally quite good
Support it given to five different video formats covering h264 andh265 including the high quality Oculus and Samsung headsets. At the highest end of the spectrum, users enjoy the ability to watch videos at 3840 x 1920 full HD.
They're also making improvements when it comes to the tech specs of their scenes. While some of the earlier scenes were shot in 360 degree and 270 degree 2D, the new videos are available in 220 degree 3D and 60 fps with binaural sound. For the 'old hands' that probably sounds like the norm, but in some cases pay sites have taken their sweet time in getting to this stage.
We mentioned earlier that there is more than your typical fucking and blowjob scenes. In fact, you'll find kissing, as well as face sitting and assorted other fetish content.
For even more futuristic and hot VR Porn be sure to have a look at our reviews of WankzVR and also Czech VR.
Trust us when we say that as this pay site has continued to develop, it has appeared that they are becoming more and more in tune with the interactive and immersive potential of virtual reality.
If you're wondering what the videos are like, you can check out free samples right on the site before committing to a membership.
Finding your way around on the site is easy…
…no matter what device you are using. First you choose your file format and then you can start downloading everything. Unfortunately there's not currently a model index, and you won't find a search tool either.
They would do well to begin incorporating one as the library is starting to get pretty big. It'll be very useful in the not too distant future!
A great pay VR porn site for an immersive VR experience!
Holo Girls VR definitely hits it big when it comes to offering up a great user experience and offering videos that cover the gamut of what we know as possible with vr porn today.
You'll find your typical types of scenes, as well as more fetish content, and the file formats, quality options and general user functionality present here are absolutely top notch.
If you're looking to check out the cutting edge of VR porn then you can't go wrong here!