Bottom Line
Bottom Line is My Sisters Hot Friend is another great site coming from the dirty minds at the Naughty America Network! Network access alone and superior high quality video are reasons enough o consider a membership here though there are plenty of others too at this top hardcore porn site!
 Positives
Ultra HD Video, Network Access, Exclusive
 Negatives
Nav Features Need Some Expansion, No Advanced Search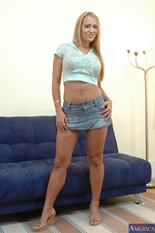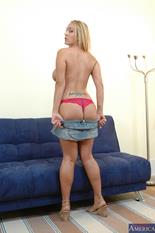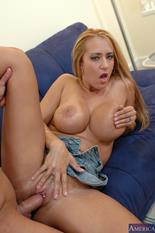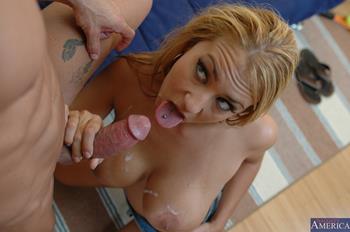 More details about

My Sister's Hot Friend
---
Okay hands up everyone. Who's ever had the idea cross their mind to have sex with their sister's hot friend? Maybe she was a total tease, or maybe you're just a horndog. Either way, it's definitely a fantasy that is shared by many. That's where the website
My Sister's Hot Friend
steps in and turns that dream into reality with a great site full of models, both pros and amateurs, who love getting it on, on camera. You may already have guessed that this is one of the Naughty America Network sites – and you'd be completely correct. These guys are the masters when it comes to kinky themed hardcore porn scenes.
Seriously high quality content for both new and old material!
The video quality here is definitely reason enough to consider a membership. Okay, so you may not be one to really care if your resolution is the latest and greatest. Let me tell you, though, if you haven't seen Ultra 4k HD then you're missing out on one of the finer experiences life has to offer! You'll find that, along with a vast majority of the older content available in at least 1920 x 1080 HD. Did you hear that, we said at least! Oh, the times they are changing! Photos also look fantastic with high resolution options available for download in galleries of about 100. These are ready to go in zip files. Videos can also be downloaded. You'll find numerous different quality options here as well.
As far as content numbers go, this can't exactly be called a small site. With more than 750 scenes this alone is well worth the monthly membership fee. Couple that with network access to all 46 Naughty America sites and you've got one hell of a deal! To be honest, it feels a little like stealing….but it's not! In case you're not clued into what the network offers (which would be hard to do – these guys have been around for quite some time), they specialize in themed fantasy porn. We're not talking goblins and dwarves (don't worry, there are sites for that) here, but the everyday fantasies of the average American. Thankfully they don't hire the average American to star in their videos! Instead you get gorgeous pornstars acting out your wildest dreams!
Navigation on the site is, as far as sites this large go, relatively easy. If you've spent any time on the other network sites then you'll be familiar with how they operate. You get some basic search and browsing tools but there's no currently anything much more advanced. Considering we're zeroing in on 1,000 scenes, it may be time to start thinking about implementing one!
Updates currently occur on a pretty regular basis though they don't seem to be occurring as frequently as they used to. Don't worry though, updates happen daily across the entire network so you'll always have fresh new content to enjoy!
Whether you want the network, or you love the idea of fucking your sister's friend, this is the place to be!
It's pretty amazing just how high quality the content is here at My Sisters Hot Friend. With the entire network now offering new content in the latest high definition options, it's not hard to justify signing up for a membership here. Seriously – if you're a fan of hardcore porn theyn you'll definitely want to see what this is all about!
By joining My Sister's Hot Friend you also get FREE ACCESS to these great pay sites as a bonus!
Other

My Sister's Hot Friend

reviews