Bottom Line
Bottom Line is WTF Pass offers a lot of positives for members to this large network. The quality is great, the porn is hot, and from the looks of it there's absolutely no sign of slowing down anytime in the near future.
This is hands down one of the nastiest paid amateur porn networks out there!
 Positives
HD Video
Large Collection
Frequent Updates
 Negatives
No advanced search
Not entirely exclusive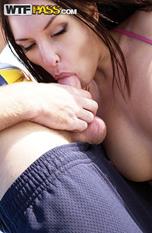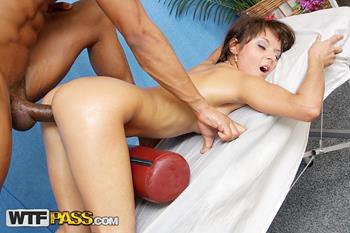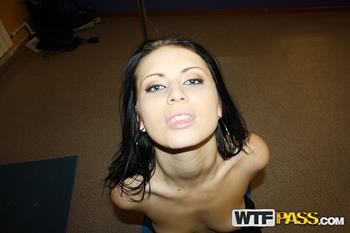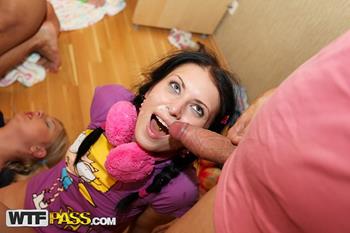 More details about

WTF Pass
---
If you've spent any time checking out our other reviews, then you know we have a special place in our hearts (or our pants) for hardcore amateur porn and preferably authentic content – not that fake amateur bullshit that a lot of major pay sites try to pass off as reality!
If that sounds like you, then you need to check out what's going on at WTF Pass. We're not really sure why they named it that, but what we are sure of is that this is one damn good network featuring excellent amateur hardcore porn scenes.
As we mentioned earlier, this isn't just a paid site, this is an entire network of hardcore, no holds barred amateur sex. There's a particular emphasis on coeds getting nasty with one another, and at sites like College Fuck Parties and Private Sex Tapes, that's exactly what you'll find.
If you haven't ever seen any videos from the first one, then you're missing out on some great orgy scenes featuring sexy young college aged hotties!
Excellent quality all around!
The quality here is generally pretty damn good with a large number of videos available in full 1920 x 1080 HD. If it's not available in that high of resolution, than rest assured that you'll be able to enjoy it in 1280 x 720.
With viewing options up the wazoo, this is one of our favorite sites for this sort of content. Of course everything is available for download so you can add it to your personal collection.
So that all sounds pretty good, but how much of it is there? Well, I'm glad you asked. All said and done – now get ready for this – you're looking at a massive collection of more than 2,150 scenes.
With each of these you'll find a video and photo set. Oh, and updates happen multiple times a week so this is definitely a collection that is expanding at a rapid pace.
If you're looking for more specifics, you'll likely see around 5 or so updates a week. Bottom line? This is an enormous collection of excellent hardcore amateur sex scenes.
Other of reviews of top paid amateur sites featuring hot teens doing their stuff FTV Girls and Nebraska Coeds. Be sure to give them a look 😉
Getting around is a relatively simple affair
We mean that in the most basic of ways. There's nothing like an advanced search or anything that really does much more than point you towards the different sites and then you're left to your devices to find something that matches what you're looking for.
We'll just go ahead and say that they should definitely invest in their site navigation features. The content is too good to have the user experience marred by a lack of decent ways to navigate through the collection!
One of our favorite networks of amateur porn!
There's no question that WTF Pass has a lot going for it. With super frequent updates, an already impressive library of content, and some of the hottest, authentic amateur sex scenes we've seen, there are very few reasons not to consider a membership at this site.
Come to think of it, besides the sometimes less than optimal nav features, everything else is pretty awesome!