Bottom Line
Bottom Line is Tokyo Face Fuck offers up a very specific porn niche and does a great job at that! You'll find a plethora of cute Asian girls on their knees and having their throats probed by thick, hard cocks.
The site updates regularly and features extremely high quality content. One of the best paid blowjob sites out there!
 Positives
Exclusive Niche Content, HD Video
Regular Update Schedule
 Negatives
Navigation Features
Even more frequent updates would be awesome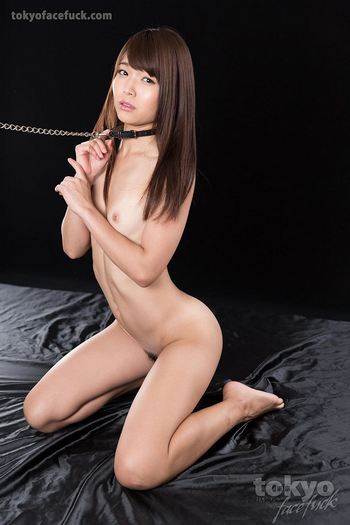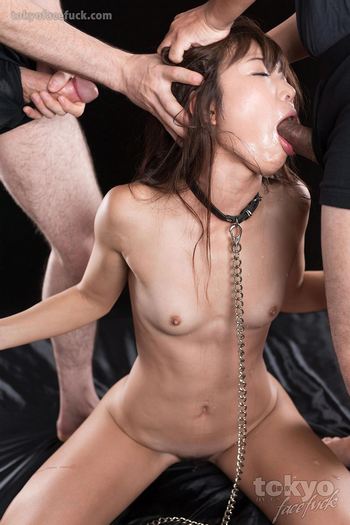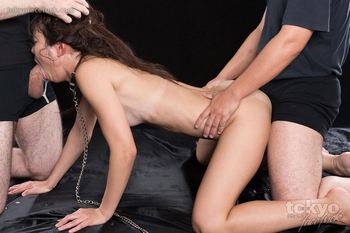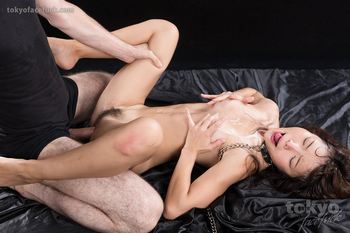 More details about

Tokyo Face Fuck
---
Shock and awe are usually the initial reactions upon reading the title of this site. In fact, it's exactly what it sounds like.
Tokyo Face Fuck
isn't a new sex position (though that sounds fun too), but instead it's all about Asian girls getting down on their knees and having a rock hard cock rammed down their throats.
Yes, it's a little brutal, yes, there are some tears, and yes there is the occasional gagging. This is what this pay site is about, that's all part of the fun here and the girls seem to love it!
Throat fucking magic, and nothing else!
The setup for this site is about as minimal as it can get. The girl comes in, she's nude, and she kneels down on the floor. Soon a guy comes in with his cock out and typically already pretty hard. She opens her mouth and from there it's a full on throat and face fucking session.
You''ll almost never see more of the guy than his cock and torso. This isn't about him, this is all about the girl getting that cock rammed down her throat!
When it comes to quality, you'll be happy to find full 1920 x 1080 HD right there for every video. The quality is stunning and will definitely leave you breathless in more ways than one.
Photos also look fantastic with the lowest quality resolution available at 2500 x 3800. Yes, it goes higher, yes, they're also freaking amazing!
Unfortunately, by some stroke of thoughtlessness, you can't actually download any of the scenes. Nope, nothing at all. Don't get us wrong, the streaming works fine, but sometimes a guy just wants to add a particular scene to his private collection, ya know what I mean?
That's not going to happen on this site and there's nothing you can do about it. Maybe they know they've got a very specific niche, and want to keep it extremely exclusive, or who knows what the reason might be.
Big collection and continious updates
Overall numbers on the site are okay with over 150 scenes currently available. On the positive side, they're definitely still updating, though sometimes they only upload half of a scene. There's nothing quite as dissatisfying as watching a girl get throat fucked and then not get to see the final money shot. Complaints aside, this is still an awesome collection of a pretty specific genre of hardcore porn!
Navigation and site design are basic at best. You''ll find that you're able to browse by upload date, or you can hop on over to the model index and find a girl who looks good to you. Once there, you won''t find very much info about the girls – some have a few lines but nothing is par for the course.
With that bit aside, there aren't any actual problems with getting around the site, and given that it's still pretty small, there's not a need for many other nav features. Hey, it's not like there is a wide variety of categories here, right?
Want more hot Asian women or more blowjob action? Be sure to check out our reviews of All Japanese Pass and then Only Blowjob.
Asian throat fucking at it's finest!
There is definitely a bit of genius behind Tokyo Face Fuck. They've found a niche and are definitely exploiting it to its full opportunity. Yes, there are a couple of gripes but by and large this is a great option for fans of the niche.
Seriously, when was the last time you found a site completed dedicated to Asian girls getting throat fucked? Yeah, we didn't think so!