Bottom Line
Bottom Line is Only Blowjob is exactly what it says with a huge library of great blowjob clips. If you enjoy watching girls give head then this is definitely going to be a site right up your alley. You get a huge library, HD video, and regular updates though the content itself is more than enough reason to keep coming back to this top blowjob site!
 Positives
Great Niche Content, HD Video, Huge amount of content
 Negatives
Navigational Issues at times, No Extras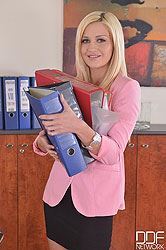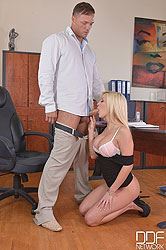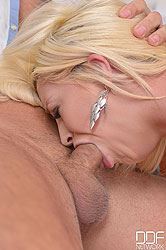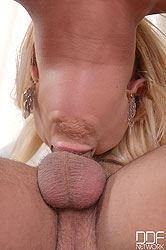 More details about

Only Blowjob
---
Who likes a good blowjob? Let's see a show of hands. Oh, what's that? Everyone is raising their hand? Yeah, that's what we thought. If you're like us, and you love a great bj, then you'll definitely want to check out the awesome head being given by the hot ladies at
Only Blowjob
. This site is entirely dedicated to ladies who know how to suck, and suck it good! From blondes, to brunettes, and everything in between, you'll find cute women who definitely know what to do with a large cock in their mouths. If Euro babes and blowjobs are your thing then you'll definitely want to check out this top blowjob site and see why so many porn fans keep renewing their memberships here!
For those who want an exclusive hardcore blowjob site, then this is definitely one that should be at the top of your list. Coming at you from the same people who made the DDF Network possible, you know right away that you're looking at a seriously high quality site. There are no holds barred here when it comes to your imagination. You'll find girls sucking cock through gloryholes, as well as plenty of cum shots, cum swallowing, cum swapping, tittyfucking, and everything in between. Just be aware, if you're looking for sensuous, romantic porn then this isn't it!
Quality and quantity rate right up there with the girls – solid 10's!
We're not kidding when we say this is a high quality site. With the newest content being uploaded in ultra HD 4K, you're definitely in for a treat. While, shocking as it may seem, you will find some older videos that aren't HD, for the most part this collection is, and it definitely looks good! Photos also look great with plenty of high res options ready for download. We mentioned quantity, and you're probably wondering what size this collection is. Well, you'll be happy to know that membership nets you, right now, approximately 1,500 videos, 1,250 photo sets, and more than 800 jaw droppingly gorgeous models on the site. Yes, that's an impressive amount of content no matter how you look at it.
Getting around this site, like the rest of the of DDF Network, is a simple affair thanks to a number of search and browsing features that make life easy as you scour their huge library for great content (don't worry, you won't have to look far!). First and foremost is an advanced search tool that takes a lot of the work out of searching for exactly what you want. It's loaded with great tags and is a fantastic feature on an already fantastic site. That said, straight browsing based on upload date will make you encounter a little bit of troubles with pagination. The site's getting bigger so they'd best do something about that – it can get pretty annoying!
A superior site for those who love a good blowjob!
If you're after a good blowjob and nothing else, then this is your ticket to nirvana. That said, you won't find anything else here. Only Blowjob is exactly that – only blowjobs, all the time and nothing else. Unfortunately, that extends to bonus features as well. You won't find any bonus sites or extras, but if you're looking for a niche site focused on the art of giving good head, then look no further because this is one worth sticking around for.
By joining Only Blowjob you also get FREE ACCESS to these great pay sites as a bonus!