Bottom Line
Bottom Line is Fame Digital definitely lives up to high expectations in offering a great collection of hardcore sex scenes featuring the biggest stars in the business. If pornstars are what you're after then you're going to love this impressive collection. The older stuff isn't as high quality as the new scenes, and there are a few navigational issues but by and large this is a great collection of some of the top hardcore porn on the net!
 Positives
Top Pornstars, Huge Collection, HD Video
 Negatives
Navigational Issues, Older Content is Not as High Quality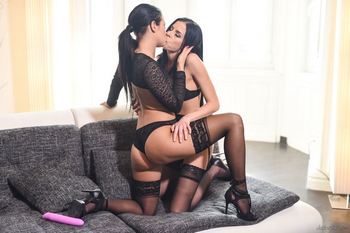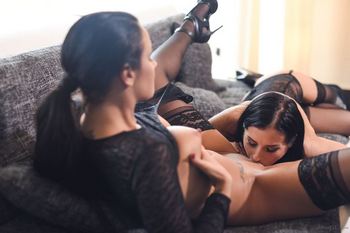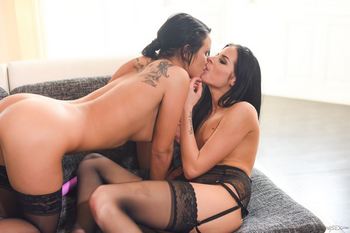 More details about

Fame Digital
---
There's very little question that in terms of overall numbers, adult sites on the web amount to a near countless number. Therefore, calling yourself the best of the best is definitely throwing caution to the wind. Unless, of course, you're
Fame Digital
who bill themselves as the ultimate adult mega site. Minor arguments aside, they may very well be true in this self description. When you look at what this site offers, and what is included, in a basic membership price, it's easy to understand why many porn viewers count it as one of, if not the, best out there for amount, quality, and consistency.
In case you glossed past that first section, this is a massive sight by all senses of the word. With more than 19,500 videos, this is quite possibly one of the biggest collections of porn you're likely to come across. While that might already seem like quite the load, this is increased by at least another 4,000, if not more, full-length dvds available for download on the site. Updates occur daily on the site and frankly, this just makes most people start to gloss over. Couple that with more than a million photos and a model index that spans over eight thousand faces and you can start to understand why we feel a little silly even using superlatives to talk about the size of this site.
Seriously, this is a massive amount of content!
While we're still on the topic of content quantity, your membership here also includes access to an entire network of sites. In fact, by a network, we mean an additional twenty eight sites. These include some more well known sites like Lesbian Factor and White Ghetto, as well as a host of others that you'll love checking out. This means that even if you spent the remainder of your life scanning through their content, you probably still wouldn't see everything that this great site has to offer.
Quality is also impressive with all new content being uploaded in full 1920x1080 HD. That said, some of the older content definitely lags in terms of modern quality but all things considered, this is an incredible collection and the quality stands strong overall. All the content is downloadable with photos packed up in zip files (including high resolutions options) while viewing right on the site via the steaming player looks excellent and works very well.
Keep in mind that there are a serous 'f-ton' of dvds on the site. While this is a major plus, it also means that a lot of the content here is non-exclusive. Who knows, your neighbor could be jacking off to that very video right across the wall from you with a DVD he picked up down at the local adult store. Okay, see, you really didn't give a fuck about that and in fact you'd rather not know. Done, and done. With this much content available for one monthly price, that's a non-issue, plain and simple.
Simply for the quantity alone, this site is worthwhile.
We're not kidding when we say this is a lot of banging for your buck. You could sit in front of your computer for the rest of your life and still have unseen content to enjoy on Fame Digital. These guys definitely know what they're saying when they advertise being the ultimate adult mega site , because they are! We haven't seen another site with this amount of material. If quantity is what you're after (and quality is still pretty damn good) then you'd do well to check this site out!