Bottom Line
Bottom Line is We Are Hairy is a great site with a large library of hairy women who love to pose in their natural beauty for the camera. If you like hairy ladies, and love the idea of seeing a woman in her natural state, then you'll love what this top softcore porn site has to offer!
 Positives
Large Library, HD Content, Regular Updates
 Negatives
Expensive, Older Content not HD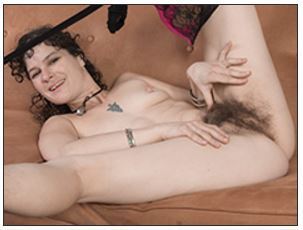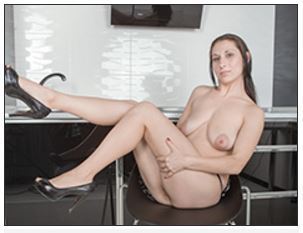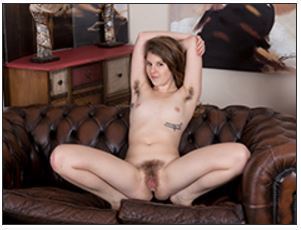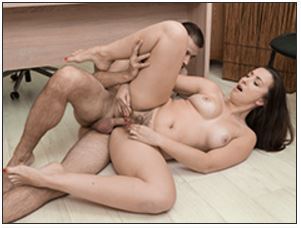 More details about

We Are Hairy
---
Okay, let's be honest, you know what jungle you're wading into when you see the porn site title
We Are Hairy
. In fact, just on the basis that you clicked this link lends us to believe that you probably enjoy a little bush no and again. Nothing wrong with that by any means! In fact, many people, both men and women alike, believe the beauty of a true woman lies in her natural way of being – in this case, a hairy bush is about as sexy as you can get! This is easily compared by many as one of, if not the best, porn sites for fans of natural women. Don't believe us? Check out this hairy paradise for a few minutes and you'll quickly realize the error of your ways!
The quality here is what really sets these guys apart from other hairy porn sites. Of particular note is that nearly all of the videos in the collection are available in 720 HD. Very impressive indeed! While you can't watch HD right there on the website, the quality of the streaming video is still pretty damn good. Everything is downloadable and there aren't any annoying limits or anything like that. Photos also look great with huge 3,000 x 2,000 images that you'll definitely want to blow up on the big screen. One of the best features of the photo sets is that you're not obligated to download entire zip sets – in fact, you can compile your own and just pick and choose the ones you want. How cool is that?!
So how big is this site? Well, prepare yourselves, because it's a biggie. You're looking at over 4,000 scenes and approximately 5,000 photo sets. Now that's a lot of porn no matter how you look at it, am I right? One of our testers noted that this was more porn than she knew what to do with. Thankfully, the site employs a number of navigational features to help you make sense of all the content including a category menu, as well as an advanced search tool to help you get to exactly the sort of scene you're in the mood for. There's also a model index where you can get to know more about the five hundred or so stars who fill the roster at this enormous site. Each has a well written description giving lots of info beyond just basic stats.
As far as bonus content goes, members get access to live shows periodically, all of which are kept archived for later viewing, as well as special model interviews where you can learn even more about these beautiful ladies. Of course while you do get a lot with this site, it does come at a price. Literally. At around thirty four dollars a month it's not cheap, but then again it is the best of the best when it comes to this particular porn niche. Hey, you only live once, right?
If you like hairy women and want a porn site with a huge variety of scenes, this is it.
Seriously, this is hands down one of the best options out there for those who prefer their women with a little forest down there, under their armpits, on their legs, or wherever else. If that gets you off like nothing else then there's absolutely no reason why you shouldn't go absolutely crazy for this site. It's got a lot going for it and it gets two big thumbs up from us! Check it out!