Bottom Line
Bottom Line is Chaturbate brings such a great webcam experience that it is not a stretch to consider it one of the top sites for webcam action.
The shows it offers are varied, they feature hot male and female models in quick to watch streaming and the possibility of chatting with the models and to actively participate in the shows! One of the best paid cam sites out there!
 Positives
Lots of hot cam shows
With the tip system you can control how much you spend
Streaming offers a great visual and audio quality
 Negatives
Some features are locked for premium members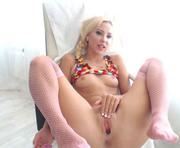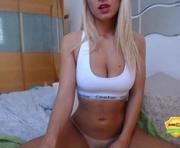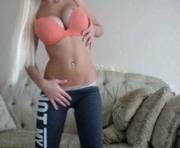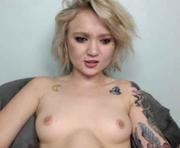 More details about

Chaturbate
---
The superbly best pay adult site Chaturbate is arguably
the most fun webcam site on the web today
. Its catchy name, action all areas vibe and diverse range of entertainment makes it an interesting stopping point for all who come across it.
Best of all, as a "Chaturbater" you have absolutely no obligation to part with any of your hard earned money as there are bucket loads of hot shows available to you for – nothing, zero, zilch.
They are in business to make money when all is said and done so massive fans of the site have the option to increase their enjoyment levels through the token system or a premium monthly membership.
Chaturbate is massively fun site
It that only really lets itself down in the same way most webcam sites do.
Firstly, you have the inconsistent quality level of the webcams themselves which means you can go from watching something close to HD to something that closely resembles CCTV from the 1990's in a matter of minutes.
Secondly, you have the site cluttered by adverts which is something we don't like to see on a site that is raking it in from tokens.
The site misses an advanced search filter that would improve the whole Chaturbate experience massively so it's not quite ideal but these are flaws worth putting up with in our opinion.
But with that said…
…there isn't a single webcam site on the web today that can claim to offer as much scintillating content to their users for free as Chaturbate and that makes us immediately warm to them and it should make you do the same.
It has flaws sure, but the flaws are very similar to those that every webcam site suffers from and the difference here is that you don't have to pay the earth to put up with those flaws as you don't have to drop loads of cash to enjoy Chaturbate.
Their other strong suit is…
…their variety of different performers online at any one time and it's not just limited to hot chicks. –You also have couples, lesbians, toy enthusiasts and all sorts ready and waiting for you to interact.
Regardless of whether you're watching a free cam or a paid one, Chaturbate remains affordable throughout as 20-30 tokens/minute for private shows is very reasonable when 500 tokens can be picked up for .
It can get expensive if you start paying 90 tokens a minute or something but that's a choice you make and by no means necessary to enjoy the fruits of this pay site.
Other top runners in the camsite category that we also surely recommend are Im Live and Cams.
A new and fun take on camsites
Chaturbate peaked our interest with nothing more than their name and they then captivated that interest by serving up a very interesting take on the old fashioned cam site formula – an interest which largely comes from the volume of free sex on display.
We're very happy to recommend this paid site and we can't envisage anyone not enjoying themselves once they've got over the small learning curve involved.
Start entertaining yourself for free now and then get yourself a few tokens to really start enjoying the fruits of Chaturbate.