Best Headsets for VR Porn
Before going out and spending your money on a headset to watch VR porn we are going to help you out as best we can by giving you the low down on some of the main headsets on the market today.
By reading our short and sweet guide you will be able to tell the difference between different VR Gear and get a great start on VR Porn watching 😉
As we described in our "Technical Terms to Know Within VR Porn", there are different kinds of headsets to watch VR Porn, but what's the difference and which one is the right for you?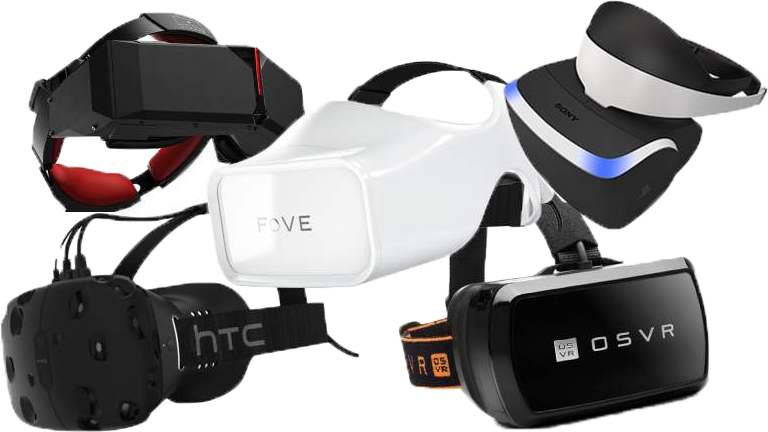 We will give a short description of some of the current top runners in the field of Virtual Reality Headsets and cover Sony PlayStation VR, Oculus Rift, HTC Vive (the dedicated VR Headsets) + Google Cardboard, Homido, Freefly VR, Samsung Gear VR and the LG 360 VR (the Smartphone enabled VR Headsets). So here goes…
Dedicated VR Headsets
When you use a dedicated VR Headset, you need to have it connected to either a PC or a console for it to work.The PROS for these devices are, that they are generally more advanced and provide a superior quality experience. The CONS are that these devices tend to be more costly and that they can be "limited" to a single provider of services. The prices of the devices in our scope range from $399 to $1134.
A VR must for PlayStation owners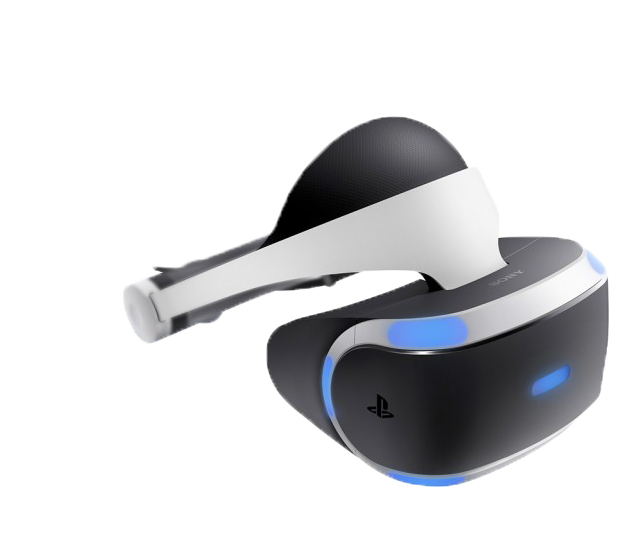 The "Sony Playstation VR" is still on it's way and is scheduled for release in mid October 2016, so it's just around the corner! Needless to say you will need a Playstation to power this headset.
As far as news goes this remarkable headset offers a 5.7 inch OLED display with a refresh rate of 120Hz which should give clean and crisp quality both for gaming and for watching your favorite porn 😉
Check out the latest news about the Playstation VR from Sony themselves.
Oculus Rift (Buy for $599 – July 2016)
One of the current VR top runners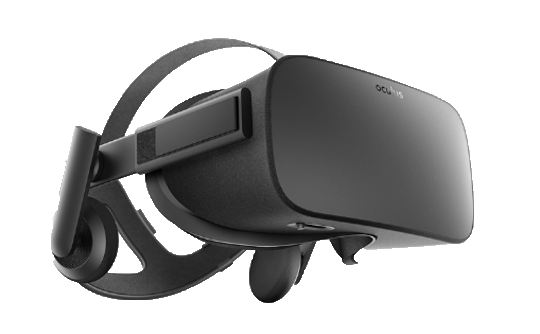 The PC powered "Oculus Rift" is one of the most talked about VR Headsets out there, and it will certainly be able to deliver VR Porn in highest quality! You may have heard about the Oculus Rift from their launch n Kickstarter or when they made headlines being bought by Facebook themselves (..and if that's not a sign of approval, we don't know what is).
The Oculus Rift is packed with all the latest technology in form of motion tracking sensors, individual displays for each eye and also built in headphones.
Advanced tracking and great quality VR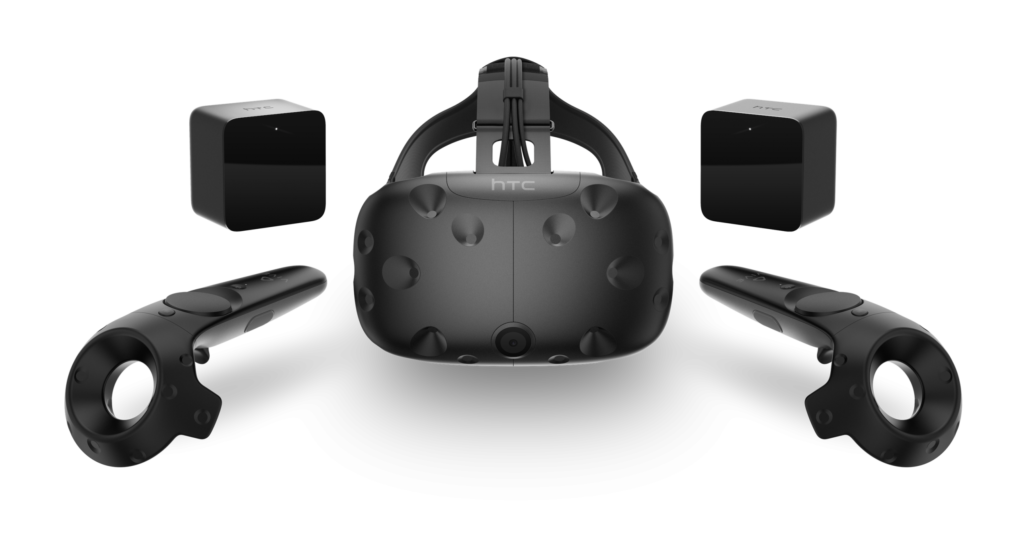 Also powered by a PC is the "HTC Vive" which is the fancy headset produced in collaboration with Valve which you may know from the popular game Half Life. This powerful headset will be good for gaming and of course also for watching immersive and super realistic Virtual Reality Porn!
What makes the HTC Vive stand out is the ability for room tracking where mounted sensors track your movement around a room. This may be a bit overkill for watching porn, but the more realistic the better ..right? 😉
You can check out the latest news about the HTC Vive on their official site.
Smartphone enabled VR Headsets
These "simpler" VR Headsets do not require any external hardware in the form of a PC or a console but instead rely on your smartphone. The quality of your experience then of course relies on both the headset AND on the Smartphone you use. The headsets we have focused on range in price from $9.99 to $199.
If you're using a smartphone for your VR Porn watching remember to check out our guide to "VR Porn for Iphone or Android"
Google Cardboard (Buy for $9.99 – July 2016)
Cheapest (even free) way to start VR Porn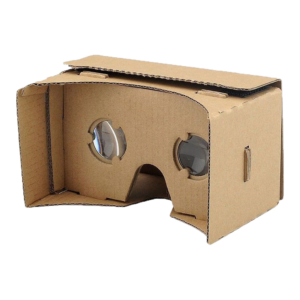 The "Google Cardboard" for both iPhone and Android is probably one of the most well known VR Headsets out there. It's also by far the simplest and cheapest, so it's a good way to get you started with your VR Porn experience. As the name implies this headset is made of simple cardboard. It usually ships as kit you have to assemble yourself, which is easy and straight forward. So in short: a cheap and easy device for starting out your VR Porn adventures.
The price ranges from free (some places offer them as promotion) to around $9.99.
A cheap and comfortable VR upgrade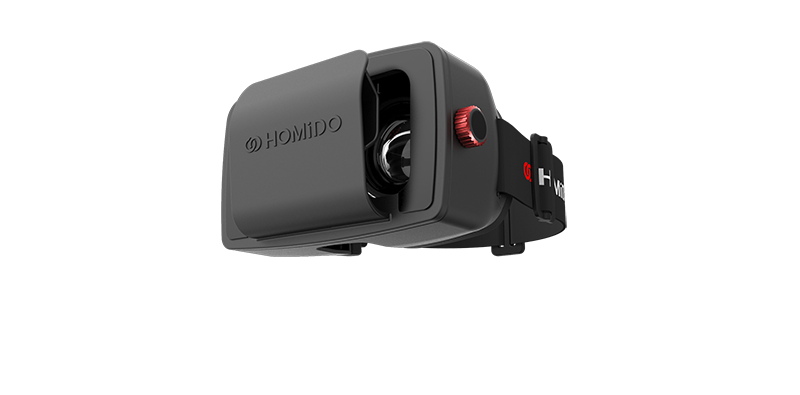 A tad more expensive is the "Homido". The principle is the same as the Google Cardboard but the quality, the build and the functionality is also in a different league. You slide in your smartphone (also iPhone or Android), and they you are offered a much more upgraded experience.
The Homido boasts of a 100 degree FOV (Field of View – see our guide to VR Technical Terms here, adjustable straps, great wearing comfort and even settings for glass wearers.
Coming in at a purchasing price of only $59.95 and with wide availability, this is a great upgrade from the handheld Google Cardboard ..and we know you could use both hands for your VR Porn experience 😉
Comfortable and comes with controller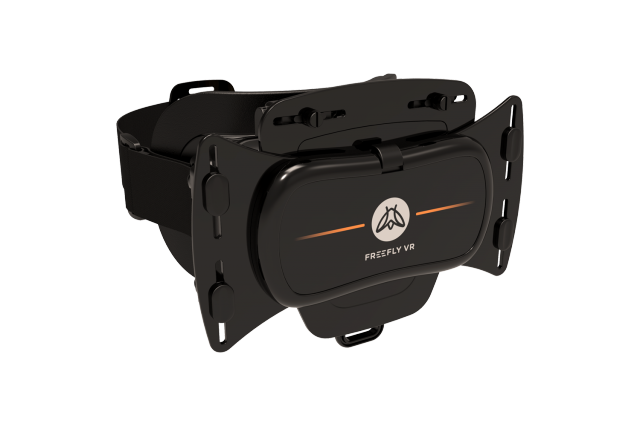 The "Freefly VR" Headset is very similar to the Homido, and falls in this same category of fairly cheap VR Headsets. The look of it is a bit spacy if you ask us, but the functionality and comfort are both great.
You strap in your iPhone or Android Smartphone and get a 120 degree FOV through its 42mm dual lenses and this combined with comfortable straps give a nice VR experience.
Apart from this it comes with its own small controller which is nifty and comes in handy when you're enjoying your VR Porn and of course don't want to be fiddling with the headset or smartphone.
Samsung Gear VR (Buy for $86.99 – July 2016)
Great quality and convincing VR experience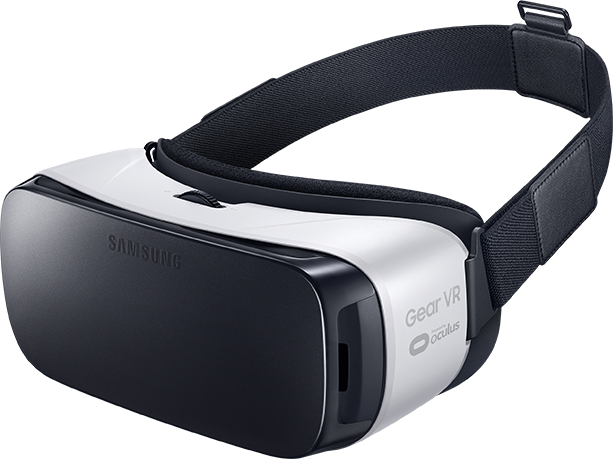 The "Samsung Gear VR" is at the moment one of the best headsets for beginning your VR journey! There is however the catch that you need to be the lucky owner og "the right" Samsung Smartphone for it to wotk. As of now, it is only the Galaxy Note 5, Galaxy S6 edge+, Galaxy S6 or Galaxy S6 Edge that are compatible with the nice headset.
That being said and if you have one of these Samsung phones, you can for as little as $86.99 get your hands on a great VR experience. This is all well and fine for both gaming, watching NetFlix and other stuff ..but most importantly, it's going to provide you with an excellent VR Porn experience!  The headset comes with built in buttons for controlling for example playback, it wears very comfortable and all in all give you great bang for your buck delivering a pixel count of 1,280×1,440 per eye.
A few setback include the battery life only delivering an approximate 2 hours worth of charge ..but 2 hours of VR Porn should cut it for most of us 🙂 Also if put to the test it is not just the porn on your screen that gets hot.  Your Samsung phone can get a bit toasty in the enclosure, but we have not experienced any real problems with this.
Lightweight but also a "light" VR experience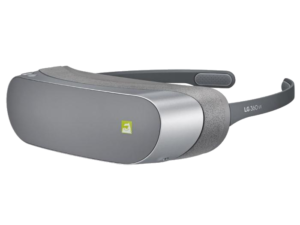 If you're the owner of a LG G5 Smartphone you will have the ability to use the new "LG 360 VR" Headset for your VR Porn viewing. Please keep in mind, that this is the ONLY compatible Smartphone, that can be used with this headset.
Apart from this the headset is much like the Samsung Gear VR although not quite as. It provides a dual 960×720-pixel resolution. It is very lightweight compared to other headsets as the smartphone does not go into the device that instead has its own built in display. This also adds to it being very comfortable to wear.
This being said the VR experience with this headset is just not that great. It doesn't deliver any really immersive experience and the possibility for playing your VR Porn videos is also very limited at the moment.
So what's next?
Now you should have a good overview of which headsets are good and right for you to get you into this new and wonderful world of VR Porn!
If you're confused about the technical terms you can check our guide here and when you're ready for some nice and steamy reviews of the best paid VR Porn sites (who's not always ready for some great porn? 🙂 ), have a look at our niche "VR Porn" and find your favorites.