Bottom Line
Bottom Line is Brutal Fisting definitely delivers on their word with offering some of the wildest, roughest, and most brutal fisting scenes that we've come across on the net. These are true pleasure screams! If you love the hardcore orgasms induced by a good fisting session, then you won't want to miss this top fisting porn site!
 Positives
HD Video, Exclusive Content
 Negatives
Weak Nav Features, No Advanced Search, Infrequent Updates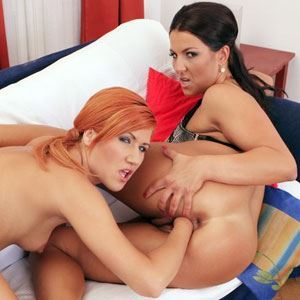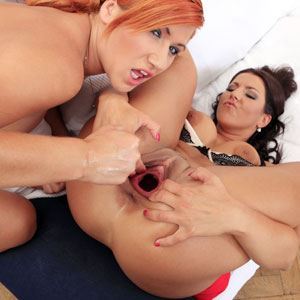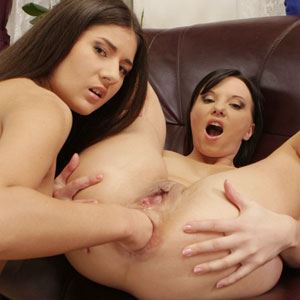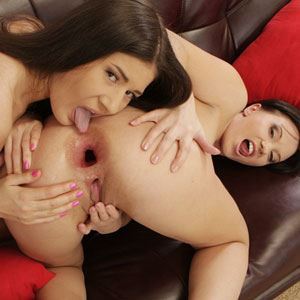 More details about

Brutal Fisting
---
Okay, so with a name like
Brutal Fisting,
it's both hard not to laugh, and hard not to keep from getting incredibly aroused! That'll definitely be the case when you see the extreme lesbian porn that gets put out on this top hardcore site. Even if you don't particularly like lesbian porn (and in which case you're in the extreme minority), this is definitely a site worth checking out if you enjoy hardcore porn of any kind.
So what exactly will you see here? Well, you'll see super hot girls shoving their hands and fists into one another's assholes and pussies. Yup, that it one hundred percent. My guess is that you've never seen an orgasm like the ones on this site. The girls scream, cry, shake, and moan as they're put through orgasm after orgasm after orgasm. Seriously – it's like an orgasm train here with women pumping digits in and out of sopping wet holes. While it may sound like it could get old, those in the know, know that this is some of the hottest porn on the web!
The overall numbers here are pretty small. We're talking fewer than 100 scenes. It's good to keep in mind, however, that this is extremely niche content. You're not likely to find scenes like these very many other places. That said, the quality is definitely top tier. With new scenes coming in at 1920 x 1080 HD, these are some crystal clear scenes that are pound to keep you entranced. The photo sets are very similar in terms of quality, you'll find plenty of high resolution images available for download via zip file. While you might be a little disappointed with how fast you burn through this collection, you definitely won't be left wanting in terms of how it looks!
That said, they're still updating so all is not lost. Also to take into consideration is the fact that they've only been around for a few years, so they're still in the beginning stages of growth. Also worth noting is that your membership includes access to a network of 8 lesbian porn sites including the marvelously named "Huge Strapon Lesbians." Yeah, we liked that one too!
The general design and layout of the site are for the most part quite good. You'll find basic browsing features such as the option to view by upload date, member comments, or rating. You can also opt to narrow your viewing options based on vaginal or anal scenes. There's no advanced search tool, which would be a nice addition.
One thing we'd really like to see added is a section for model biographies. There's currently nothing of the sort, and trust me, after seeing the girls in these videos, you'll probably find yourself wanting to learn more about them. In addition to that, you don't get any information about file sizes either when downloading. You just have to wait and see when you start it.
A small library, but it's growing!
We're excited to see the future of this great niche site. Brutal Fisting definitely lives up to it's name with excellent fisting scenes featuring fiery, and sexy, models. If you're a fan of fisting porn then this is definitely a site you're going to want to check out. Sure, it's currently small, but it's growing and with time will definitely be home to a great library of content!
Other

Brutal Fisting

reviews