Bottom Line
Bottom Line is being one of the best sites for kinky BDSM cannot be easy, but with its impressive variety of hot porn stars and hot bondage domination scenes, Hogtied makes it look like it. Enjoy full scenes where these hotties are shown who their masters are as they receive great amounts of pleasure. This is definitely a top fetish site!
 Positives
Lots of High-Quality videos, The site has a forum and community
 Negatives
Previous content does not look as good, Membership does not grant access to more sites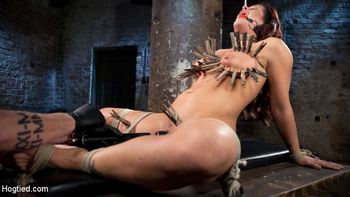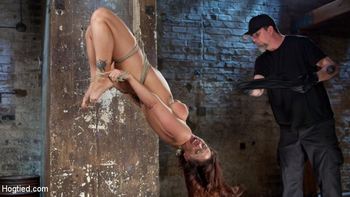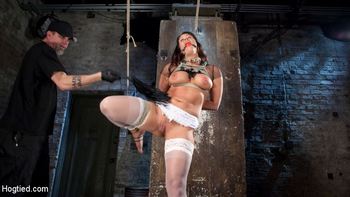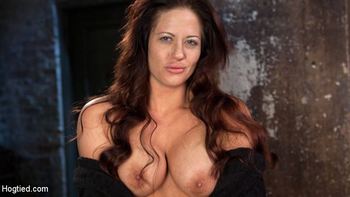 More details about

Hog Tied
---
These girls are trussed, suspended, toyed with, gaped, and used hard by their masters – and they wouldn't have it any other way! Watch beautiful subs give themselves over completely to man and women who know what's best for them in these authentic and extreme bondage fantasies produced by one of the best paid porn sites in BDSM. Hogtied is the pinnacle of what bondage porn. It is sensual, authentic, dark, and incredibly erotic from start to finish, thanks in large part to the professionalism of its Doms and the casting of true subs, be they porn stars or
amateur girls
from the local San Fran BDSM culture.
As you may have guessed bondage is the big theme here. Girls are trussed like turkeys, suspended from ropes, have their big tits tied until they turn purple, and are generally restrained totally as their masters play and explore their bodies. Pleasure and pain is blurred together in episodes full of floggings, orgasm denials, fucking machines, nipple clamps and face fucking.
There is sex – girls are fucked by hard cocks, swallow cum, lose their anal virginity while strapped to torturous devices – but the site isn't about sex primarily. It's about the total submission of the slave to her master, and the intensity of that D/s relationship as models are driven well past their comfort zones into 'sub space' to experience something more powerful than any orgasm.
There are more than 1,100+ scenes in this collection now. You can download MP4s in high definition or stream them online. You can browse multiple hi-res galleries with each update. Scenes run an hour or longer in most cases.
Another plus here is the setting – real dungeons. Kink owns the old Armory in San Francisco and its old, decrepit lower levels include actual jail cells and other scary, dirty rooms that have been converted into the most authentic stages for BDSM play on the planet.  Visually, this site is on a level all of its own, too.
Overall, you'll be hard pressed to find a better paid porn site in bondage that's focused on the Dom/sub relationship and that's not afraid to take things as far as they can be taken.