Bottom Line
Bottom Line is Fuck the Geek is a great resource for fans of amateur swinger porn, or amateur porn in general. The action is hot and heavy as pimp dady Logan pounds his way through mountains of horny, wet pussy. Watch his wife get in on the action too in some of the web's best swinger sex scenes!
 Positives
HD Video, Network Access, Exclusive
 Negatives
Irregular Update Schedule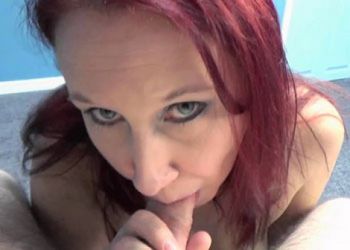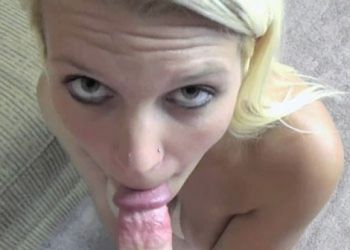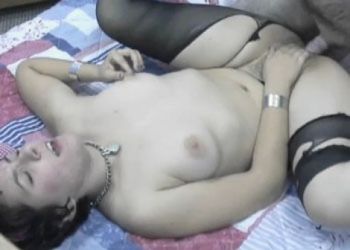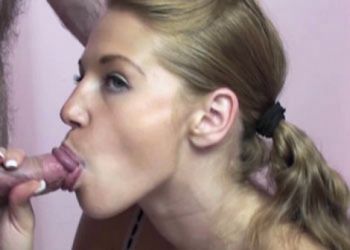 More details about

Fuck The Geek
---
Maybe you were the geek in school, or perhaps you picked on one. Well, today, the geek has his revenge in the form of one of the hottest porn sites on the web!
Fuck the Geek
is the personal site of Logan, a self proclaimed geek, and one half of the highly successful porn operation, ChickPass Network. If you haven't checked out their insane body of material yet, you should probably just start from the beginning and go read the network overview. This is seriously one of the best, and biggest, collections of amateur porn on the web. In the case of this specific site, it's all about Logan and his wife, Vixen, fucking tons of other women and men in an all out swinger fest. Is it good? Uh, yes. Is it worth visiting? Is the sky blue?
The premise here is pretty simple. Basically, you'll watch Logan plow his way through hundreds of women – his wife will often get in on the action as well – and the bottom line is that it's fucking hot. In terms of overall content, you're looking at more than 650 videos and 600 photo sets. Seriously, this guy is a veritable fucking machine! While a lot of the content involves Logan fucking a couple different women (and them fucking one another), sometimes you'll also find other dudes in the mix in all out amateur fuck fests. These orgies are the stuff of legends, and you'll likely wish you could jump in and participate with these horny women!
Site access also includes the entire ChickPass Network and this alone is definitely a pretty solid reason to join up. Updates across the network occur on a near daily basis meaning tons and tons of fresh content whenever you log in. On this particular site they're not as frequent these days, but Logan is still going strong with new content on a somewhat frequent, if not completely regular, basis.
Great quality, and it's improving all the time!
Quality is a definite plus here. There are plenty of amateur porn sites that, well, for lack of a better way to put it, are pretty shit when it comes to this aspect. I mean, it makes sense if you're filming a sex scene on a cell phone in a cave in Afghanistan, but these days we have access to a ton more technology to make the average amateur star into something that resembles professional porn. All the new content here is shot in full 1920 x 1080 HD and a lot of the older material is available in 720. Furthermore, they're in the process of recoding and updating the entire collection, so that's another big plus in our book.
That recoding is a bit of a mixed bag though, because they're also, at the same time, rereleasing those recoded videos and counting them as updates. Okay, so not so cool, but remember, they are still also releasing new material so not the end of the world. As far as photo quality goes, you'll find tons of high resolution images available for viewing online, or downloaded via zip file.
Navigation on Fuck the Geek is no problem thanks to an advanced search tool that definitely does a lot to help you narrow in on very specific content. We love that you can search for a specific body type, ethnicity and sex act all in one quick go. You'll also find the ability to save favorites, as well as rate and comment on videos. Basically, your user experience here is exactly what you'd expect from a site that is as solid in other areas as this!
For tons of great swinging action, this is definitely worth a look!
Trust us when we say this is one of our favorite amateur swinging sites on the web. Logan is a fucking beast and you'll love watching him and his wife pick up hot women and screw them into oblivion! The action is authentic, the quality is high, and there is enough material here to last you a very, very long time. We'd be crazy not to recommend it for those of you who love this niche!