Bottom Line
Bottom Line is Butt Plays is, despite the name, arguably one of the most impressive anal specific sites we've come across in awhile. Sure, the small library may be offputting to some, but there's no denying that this top anal porn site makes up for it in more ways than one (hint, one ass, multiple cocks!).
 Positives
HD Video, Bonus Content
 Negatives
Irregular Update Schedule, Small Collection, No Advanced Nav Tools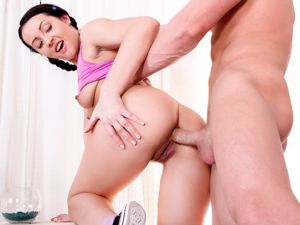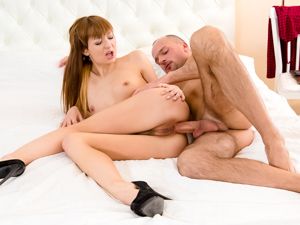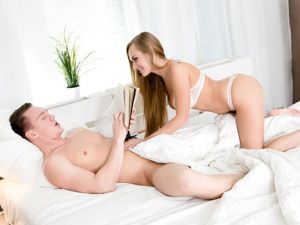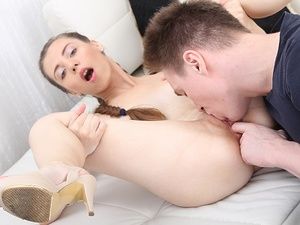 More details about

Butt Plays
---
Sometimes a pussy just won't cut it. You know what we're talking about! If you like your porn to feature ass, ideally lots of it, in it, and out of it, then you're going to want to check out the content being released over at
Butt Plays
. If the name isn't enough to make you want to check it out already, knowing that it's part of the 21 Sextury Network should seal the deal! In case you don't already know, network access here means some of the best hardcore porn out there both in terms of quality, as well as production and numbers. Sound good? You're damn right it does.
Without question, these are some true Euro hotties. These ladies look stunning and the content itself, well, that's just icing on the cake as far as we're concerned. You'll typically see a little foreplay, but in no time it's all about the ass whether there's a toy going in, or a cock pounding in and out before exploding and filling her hole with cum. In terms of overall numbers, you're looking at a decent amount of material, though it's really nothing to write home about. With only about 100 scenes at writing, each containing a video and photo set, this is actually a pretty small collection. Taking that even further, the updates here are few and far between.
Wait, don't leave yet – the quality is great!
We can hear you sighing now, but don't worry, there is definitely something worth checking out. In particular, that's the absolutely amazing 1920x1080 HD. These clips are some of the best we've seen when it comes to hardcore ass play and anal sex. Photos also look great with a whole slew of high resolution options ready for download via zip file. Speaking of downloads, all the videos are downloadable as well and can be taken in five different mp4 quality options. Now we're back on track!
While updates may come infrequently (seriously guys, you need to put out more porn!) finding your way around the site is as easy as unzipping your pants! The folks behind the site have brought out a number of features to make navigating the content here no problem at all. You'll find an excellent selection of filters to help you find exactly what scene, ethnicity, and sex act you'd like to experience. Furthermore, a model index gets you right in there to the girls themselves. Scroll through the list and find your favorites. Trust us, that's just as much fun as watching the scenes themselves!
Superb anal scenes for fans of the niche and network access to boot!
Sure, they don't have a TON of content and their updates appear to be rather infrequent, but there's no denying that the quality at Butt Plays is some of the best anal specific content out there. The girls are amazing and the anal sex is even better. Network access to the whole 21 Sextury network more than makes up for any shortcomings making this an easy one to recommend for those who prefer to give or receive in the butt!