Bottom Line
Bottom Line is the presentation of Marc Dorcel Club is fantastic with all content shown in impressive HD quality. The site itself has a lot of content, but it is arranged in such a way that it does not seem overwhelming.
The categories are not that varied, but their content is definitely some of the best paid hardcore porn on the web!
 Positives
Lots of content
Great organization
 Negatives
No advanced search feature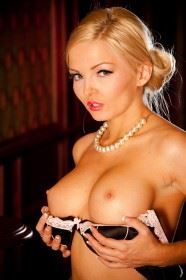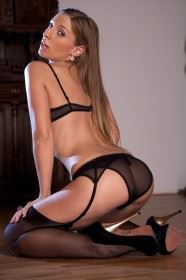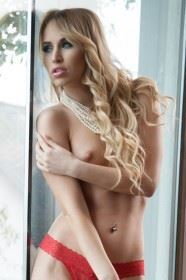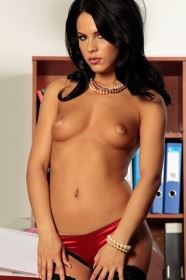 More details about

Marc Dorcel Club
---
The up market producer has been creating his own unique brand of adult entertainment since 1979 and he's gathered together some of his hottest European
porn DVDs
here at Marc Dorcel Club.
TIP: For more hot DVD porn our bestseller is VideoBox. Be sure to check it out 😉
Elegant, sexy, erotic –  this is porn that offers a more intense experience than your typical hardcore site. Let's start with the thing we're all interested in the most " the ladies.
Over at Marc Dorcel Club, they certainly don't disappoint and if you're a fan of sexy but elegant looking models then you're going to be drooling when you see the European babes on display here.
Blondes and brunettes as glamorous as you like get into some exciting action and while the 18-23 year old models are the focus, there's plenty of mature women here too.
The ladies tend to participate in hardcore action with some kind of theme involved. You'll find everything from hookers to unfaithful wives getting up to no good.
Fucking, blowjobs, orgies, threesomes and anything else that's likely to get you hot under the collar is featured on the Dorcel Club website at some stage.
The content is all exclusive of course
As you'd expect and with close to 1,000 scenes on this pay site, there's certainly enough quantity to match the quality. The streams and videos come in HD  with a fantastic playback quality and the galleries that accompany most videos are all available in high resolution as well.
You're not going to be able to download anything here as Dorcel Club does not faciliate that but providing you're happy to watch everything when you're online by streaming, that's not going to be a massive problem.
Using the site is a little trickier than you'd expect and it's certainly not the easiest pay site to navigate your way around. With that said, it's not the worst either and there's plenty of nice features like the model index to keep you sorted.
Like you're models both young and extremely beautiful? Then check out our reviews of Teen Mega World and Nubiles Porn.
Some seriously hot pornstars and models!
Ultimately the content here is what makes this paid site alluring and you only have to put up with a few nuances in an otherwise very enjoyable experience in the Marc Dorcel Club.
If you want to watch some seriously tasteful European porn then there's not many (if any) places better than the Dorcel Club to spend your money.
You're getting exclusive content and a pretty exclusive service with some of Europe's hottest porn stars and models and its an experience worth having.