Bottom Line
Bottom Line is Dare Ring has a great idea for adult entertainment, but unfortunately they seem to have run out of ideas as the content has not been updating for a while. Nevertheless, the content that does appear on the site is great and will surely satisfy amateur lovers who want to watch something slightly different but very worthwhile. One of the best amateur sites in terms of uniqueness!
 Positives
Offers unique and bonus content
 Negatives
Content is not updating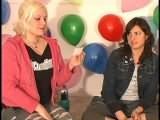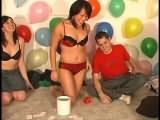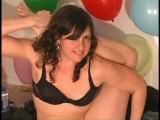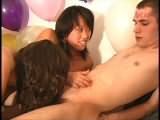 More details about

Dare Ring
---
The classic party game Truth or Dare is turned into a much sexier game when these coed amateurs use it to get each other naked and take turns fucking the hottest girls! Dare Ring is one of those promising websites which has an interesting concept but just failed to keep on with whatever it is they have going.
The website only has 12 episodes and that's disappointing, because the those 12 episodes deliver a lot of entertainment and it's hard to understand why they didn't go on and make another 100 scenes just like them.
Dare Ring isn't your typical porn site, see. The players in each scene are actually made up of hot coeds 18-25 years old and all of them are genuine amateurs. You can really tell this is the first time they've taken off their clothes and done sexy things in front of the cameras.
The scenes take off when the players involved are asked different kinds of questions such as œwhat is your favorite sexual position? and then they take dares the next round and eventually end up losing all their pieces of clothing. The inevitable climax comes when  guys get to fuck their brains out of the cute coed girls they're playing with.
You will see a good mix of girl/girl, boy/girl and straight up group action where everyone is taking turns sucking and fucking each other. You can enjoy these scenes by downloading them in WMV files that look great. The quality is surprising given the really raw and amateur origin of the movies. Unfortunately, there is no streaming player so all movies have to be downloaded first before you watch them.
Dare Ring is a great idea and it's a real shame they haven't done more updates. With the unique concept they could have carved out a new niche in the porn industry for themselves. Unfortunately, with only 12 videos available the site probably lacks long term appeal, but for a few months there's enough here to make joining worthwhile.